Take shape with light. Freedom with metals.

A product family that clears a path to the future
Instead of creating what is being sought, we create what no one has imagined. That's the IG style.
We went beyond the existing concept of metal sidings to create a novel category of "luxury panels" with deep engravings and extensive shadows that have never existed before. We have released two new products, the titanium made "Xium-TITAN" and the aluminum made "Xium-ALUMI". Both products have been designed by our company in collaboration with KEN OKUYAMA DESIGN led by Mr.Kiyoyuki Okuyama, an industrial designer born in Yamagata prefecture who is famous around the world for designing Enzo Ferrari cars. We are extremely proud of the final result that is born from this ultimate partnership between Mr. Okuyama, who has tremendous expertise in the aesthetics of metal craftsmanship, and our company, which aims to create exterior wall and roofing materials with high quality and functionality. The texture and aesthetic of these design panels make them versatile enough to match both Japanese and Western styles.
As a manufacturer specializing in metal exterior materials, we believe that it is our mission to offer the ultimate in beautiful metal, based on our belief in pursuing perfection in metal.
Finding a way to evolve and develop our company while maintaining extremely high innovation standards had become our major challenge moving forward. One of our best answers to this challenge and creation is the introduction of "Xium" to the world. Our challenge is to stride into the future to manufacture high-quality and high-performance exterior wall and roofing materials by thoroughly exploring architectural design using our ideas and technology. As the results of our project that marks our company's 50th anniversary in 2020, "Xium" is the flagship product representing the pinnacle of IG Kogyo that will allow our company to continue on our journey to become a global brand.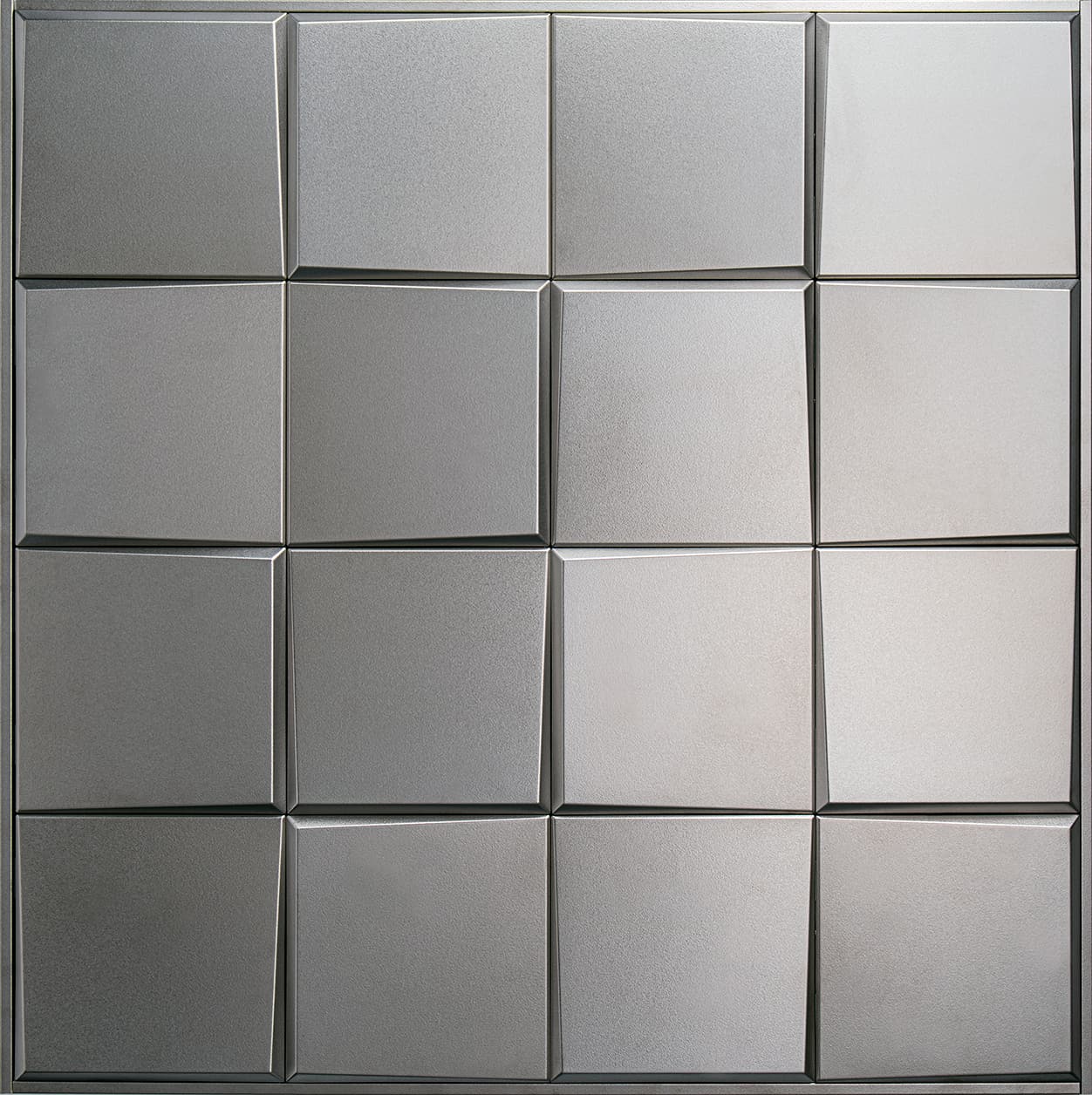 ※Drag the mouse (or swipe) right or left on the panel to rotate it.
The "pinnacle of the extraordinary" created with metal.
Although titanium metal is robust and highly resistant against corrosion and heat, it is a costly material that is difficult to smelt and process. Our company has tackled these issues by collaborating with KEN OKUYAMA DESIGN to develop "Xium-TITAN", a material for interior and exterior finishings that possesses an elegant texture and a three-dimensional form. This "pinnacle of the extraordinary" is created with titanium metal. We are proud to release this industrial product that cannot be found elsewhere in the world.
Width

200

mm
Height

200

mm
Thickness

28

mm
Joint

0

mm
Metal Sheet
Thickness

0.6

mm
Design Price

5,370 yen
per piece
Certified Noncombustible Material
Certification Number

NM-8596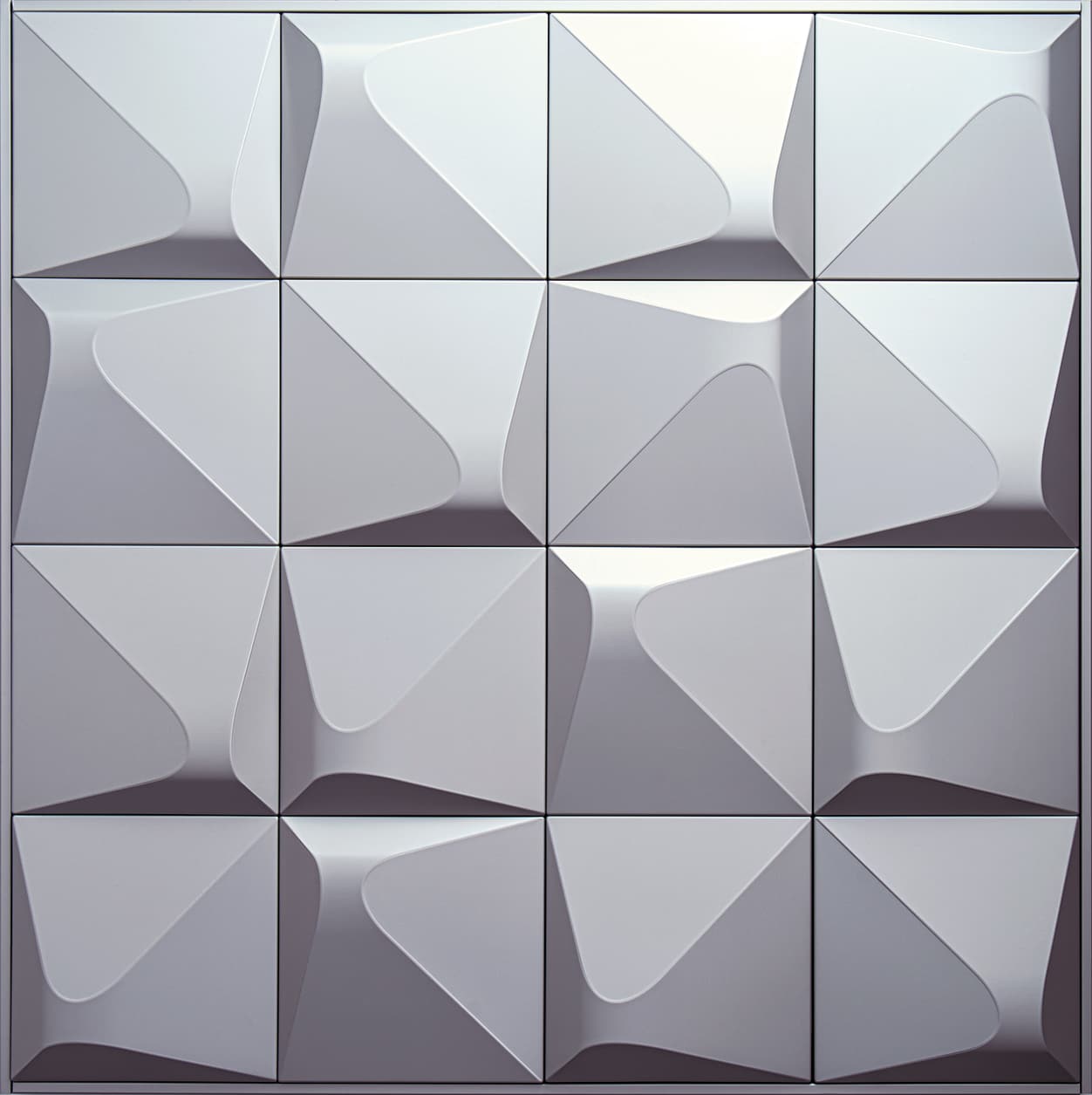 ※Drag the mouse (or swipe) right or left on the panel to rotate it.
Presenting the choice of luxury panels.
"Xium-ALUMI" is a product born from our attempt to create an exterior material with an innovative design using aluminum. Aluminum metal is cool, yet delicate, and has an excellent texture. Drawing on the metal's flexibility and malleability, our company worked with KEN OKUYAMA DESIGN to explore how to make the most of its structural aesthetics to create metal panels with deeply chiseled features. The result is the birth of "luxury panels" that had never existed among materials used in the past for interior and exterior finishings.
Width

200

mm
Height

200

mm
Thickness

38

mm
Joint

0

mm
Metal Sheet
Thickness

1

mm
Design Price

4,610 yen
per piece
Certified Noncombustible Material
Certification Number

NM-5135
Gallery